Collaborative design with ingenuity is our specialty. Creating memorable places that connect people is our passion.
Founded in 1999 by Christopher Meyers, Meyers+Associates is a full-service architecture and interior design firm with a wide breadth of practice. Our designs foster human connection, positive transformation and sustainable outcomes, and our team values community involvement and professional development.
The firm's commitment to design and mentorship was honored by AIA Ohio with the Gold Medal Firm Award.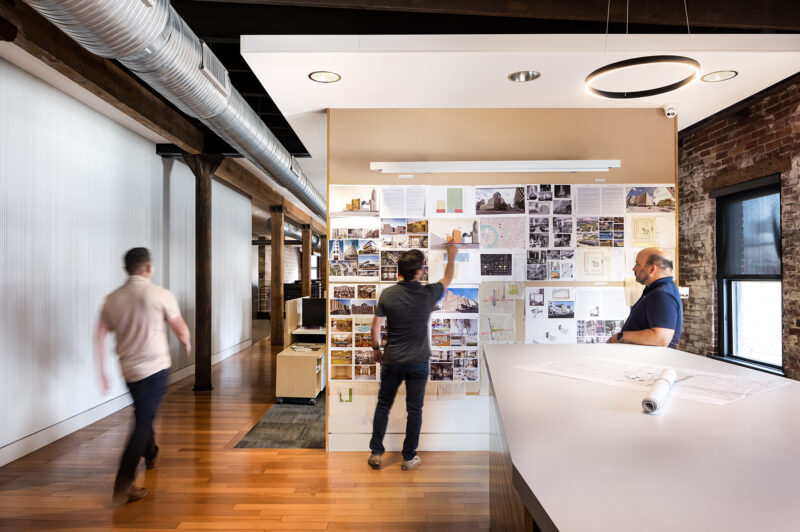 Architecture
Our approach to architecture is purposeful and practice-driven. We are passionate about the built environment and creating functional spaces to live, work, and play. Our efforts continue until the design is right and the documentation clearly delivers our client's vision with dedication and accountability. We are professionals, mentors, and adaptive thinkers who believe in our work and the relationships we build in the process.
Interior Design
The intentionality of our work is rooted in our love of interior design, and the breadth of our practice stimulates our creativity and inspires innovative thinking as we move fluidly between projects. We build connections through collaboration and continuous engagement with our partners to create spaces that bring people together. We believe the best part of who we are is what we do together.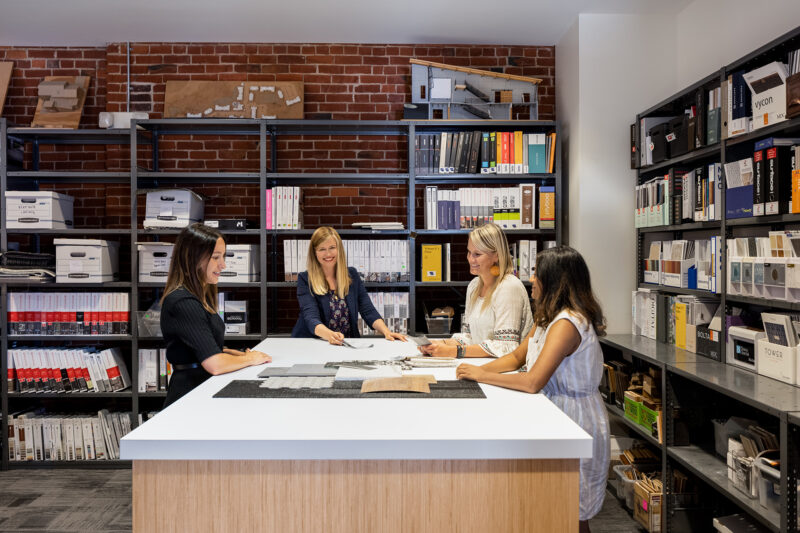 Process
Predesign
At the start of any project, we take a deep dive into your needs and wishes and the realities of the people who will use the space. We want them to thrive, so we dig into the details, from future-proofing the space to operational analysis.
Design
This is where inspiration becomes real, when pencil hits paper and technology transforms. A collaborative process across all disciplines, with careful consideration of cost, timeline, code conditions, change management, and partner communication. Extensive use of BIM powers our precision.
Review
Reassurance our design is everything you hoped it would be, and more — inside and out. This is where we also begin the transition to construction, realistic schedules are established, and refinements when necessary.
Construction
We remain involved in the process of making your vision real. Constant consultation on process, material selection, adherence to requirements, and oversight for the final, critical stage.
Strong relationships inspire ideas and push us farther. With our clients. And one another.
Rooted in our love of design and the centuries-old discipline we practice, we imagine and create thoughtful spaces that invigorate communities and the people in them. Our approach to architecture is intentional and holistic—always letting purpose and context drive the design.
2023
Penzone Salon & Spa Hamilton Quarter, Salon of the Year First Runner-Up, Salon Today
West Bay Club, Clubhouse of the Year, Golf, Inc
2022
Christopher Meyers, AIA, Distinguished Alumni Award for Career Achievement, College of Engineering, The Ohio State University
2021
Christopher Meyers, AIA, AIA Ohio Mentor Award
Corporate Citizenship Award, Columbus Business First
2020
Volunteerism and Mentorship Program, NCARB Citation
The Madison and White Haines Building, Restoration and Revitalization Historic Preservation Award, The State of Ohio
2019
Volunteerism Initiative Program, The State of Ohio Citation of Community Service
2015
Wyman Woods Park, Grandview Chamber Community Architecture Award
2013
Top 50 Firm Award (No. 33), Architect Magazine
Top 10 Firm Award for Sustainability (No. 7), Architect Magazine
2012
Pierce Field Community Park, Ohio Parks and Recreation Assoc. Excellence Award
2011
Christopher Meyers, AIA, Leadership in Mentoring, Entrepreneur Organization
Karen Dwyer, NCIDQ, IIDA, LEED AP, 40 Under 40, Columbus Business First
2009
Hannah Farm Park, Ohio Parks and Recreation Association Superior Award
North Orange Aquatic Center, Ohio Parks and Recreation Assoc. Superior Award
Shawn Conyers, AIA, NCARB, 40 Under 40, Columbus Business First
2008
Christopher Meyers, AIA, 40 Under 40, Columbus Business First
Start a
conversation
What's your dream? We'll make it a reality. Let's talk.
Join our
team
Calling all innovative and passionate people.