July 27, 2023
Posted by Alison Iven
Meyers+Associates Receives Highest State Award from AIA Ohio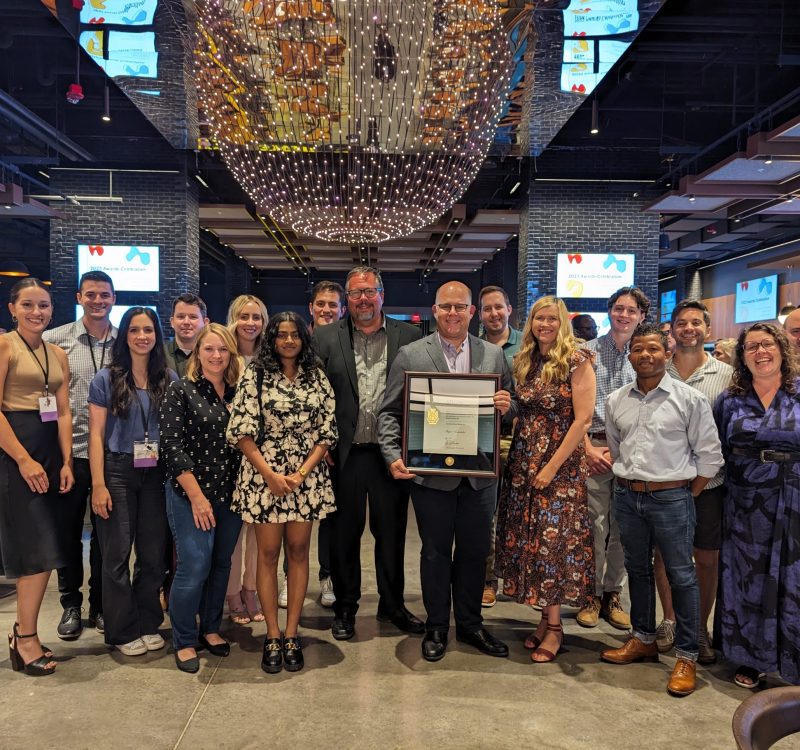 We are proud to announce AIA Ohio has honored the firm with the 2023 Gold Medal Firm Award. "The AIA Ohio Board of Directors was impressed with the high quality of Meyers+Associates' overall body of work," said AIA Ohio President John Orsini, AIA. "This unique firm includes a team of outstanding leaders in the profession, noteworthy for their creative and innovative design."
Ronald McDonald House Charities of Central Ohio Groundbreaking
The AIA Ohio Gold Medal is the highest honor that AIA Ohio can bestow on an architecture firm. This award recognizes a firm's ongoing commitment to design, firm culture, or innovation, each of which contributes to the firm's unique place as a leader in the profession. This award may be granted annually to a firm that has demonstrated its accomplishments in one or more of these criteria.
The firm was founded in 1999 by architect Christopher Meyers, AIA. In 2007, the firm was the first architect's office in Ohio to achieve LEED certification for its offices at 232 N. Third Street in Columbus. In 2013, Meyers+Associates was recognized by Architect Magazine as a Top 50 Firm and a Top 10 Firm for Sustainability. The firm's work ranges from residential to commercial and institutional. It is elevated through a deep exploration of user experience and hospitality, with many projects having received recognition from the greater design community.
In Timothy Hawk, FAIA's nominating letter, he writes, "Meyers+Associates' strongest asset is a culture of mentorship. Chris, firm principals, and their fellow leaders have created an empowering environment where emerging professionals access, build, and hone skills in their own unique way. This approach has led to high employee retention, longevity of service, and dedication to the firm's mission."
Architectural associates work with contractors at the Madison-White Haines site during construction administration phase.
Hosting a Center for Architecture and Design Pop! Workshop
Chris Meyers, AIA, filming a mentorship video at WOSU Public Media
Meals on Wheels Petcare Volunteering
The firm is incredibly moved to be recognized by AIA Ohio for our legacy and commitment to designing thoughtful spaces that invigorate communities and the people in them. "It is such a fantastic honor to be recognized by AIA Ohio with the Gold Medal Firm Award.  Our collective team has put so much effort into building a firm that focuses on design, innovation, culture, and our community impact. Gaining this praise for those efforts is so meaningful to us all," said Chris Meyers, AIA.
When asked about the firm's role in his professional growth, Brian Peterson, AIA, said in response, "It's not lost on me that I would not be where I am today if I had not been afforded the unique opportunities to grow and learn in the supportive environment that is central to the Meyers+Associates culture."
What others are saying
Back to all News
Let's work
together
If you have a vision, we're ready to help you see it through.
Join our
team
Calling all innovative and passionate people.