We're looking for creative individuals at all levels of experience and perspectives.
We're a mentorship-based architecture and design firm that focuses on human connection, positive transformation, and sustainable outcomes. Our team is made up of hardworking and creative individuals who are excited about finding new solutions to complex challenges. If you're looking for the chance to grow your career in a dynamic environment — we invite you to join us.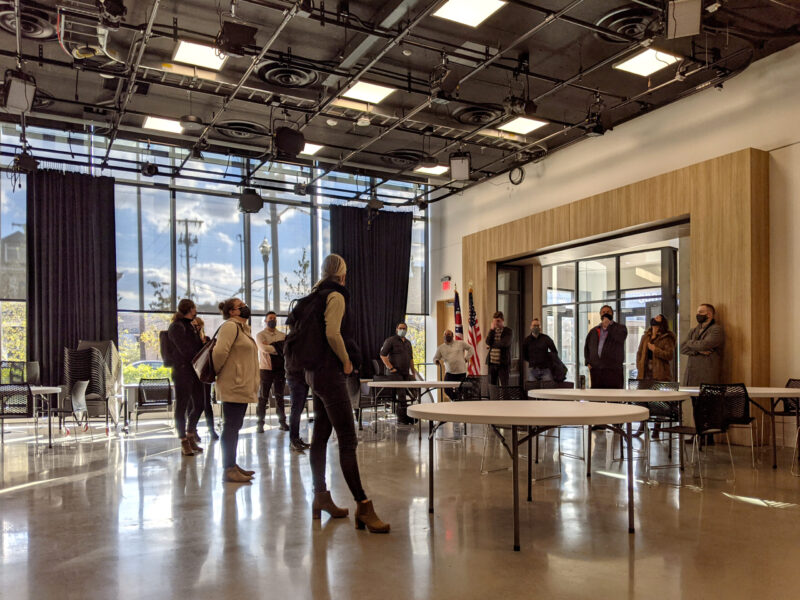 A People-Focused Practice
At Meyers+Associates, our projects celebrate people. Everyone is integral, from the clients and the community the space is for to the architects and designers who bring the project to life. Our practice and culture are infused with mentorship, making it accessible, approachable, and human. We encourage personal growth and learning through a safe environment primed for risk-taking because the most important asset is our people.
Mentoring the Next Generation
We take pride in mentoring the next generation of professionals and making time to develop interns and recent graduates. Our customized mentorship program integrates individuals into project teams to gain experience with architectural and/or interior design projects progressing through different phases of the design process, all while developing the professional's unique skills and career goals. This practice has earned us the AIA Ohio Gold Medal Firm Award, Early Professional Friendly Firm Designation, and Principal Architect Christopher Meyers, AIA, the AIA Ohio Mentor Award.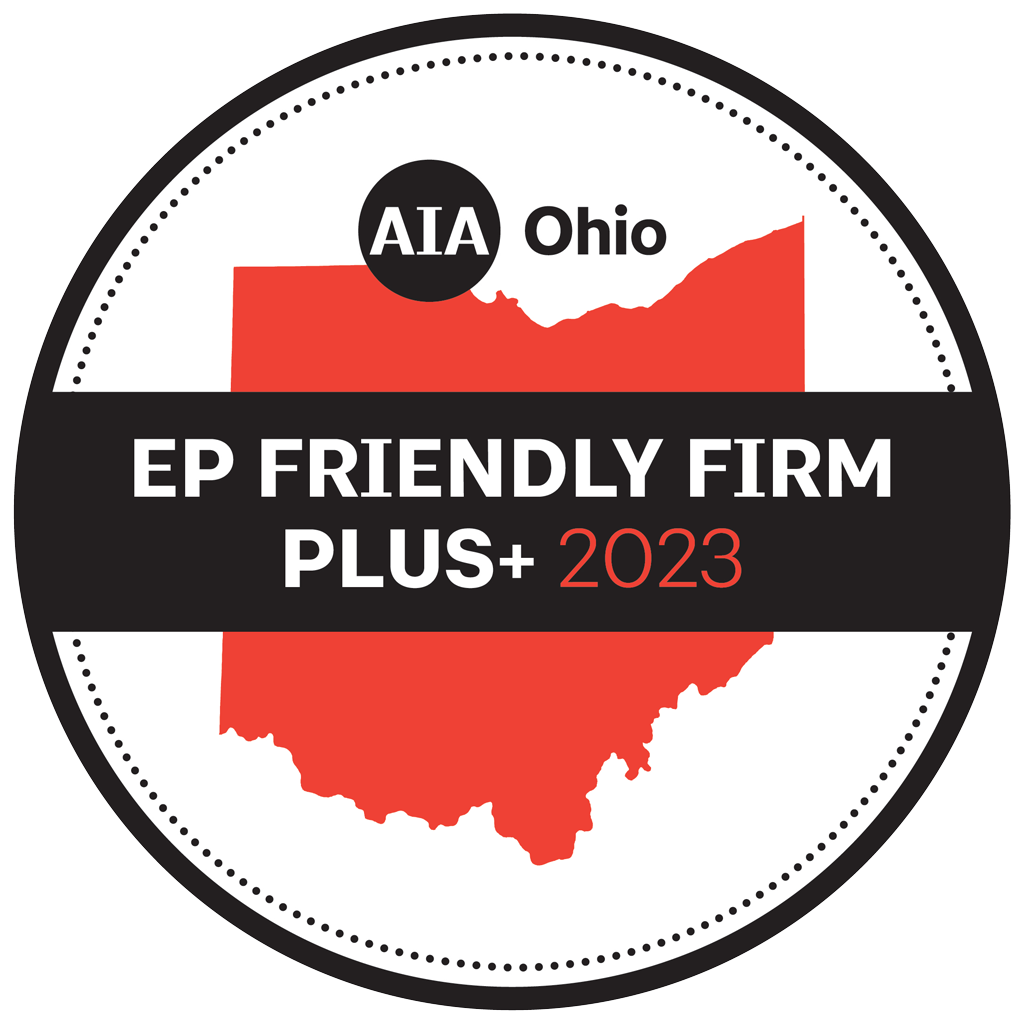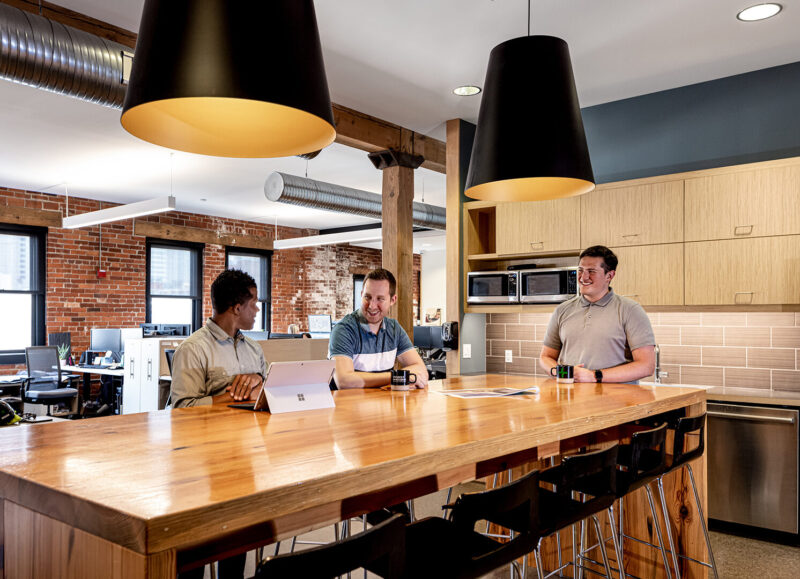 Benefits
Compensation and Savings
We offer a competitive salary commensurate with experience. Each year, you'll receive a performance and salary review, along with a bonus opportunity for demonstrating extraordinary results. We also offer a retirement plan with employer matching and life insurance.
HEALTH AND WELLNESS
We value our team's health and offer the options of paid medical, dental, and vision plans along with disability insurance.
LIVE/WORK BALANCE
We genuinely encourage work/life balance, with remote work options, generous vacation plans, paid holidays, and the week between Christmas through New Year at home with our families. Our flexible leave policies allow us to support team members who need time for themselves or their loved ones.
MENTORSHIP and COLLABORATION
Our collaborative team approach nurtures learning through exchanging ideas and experiences, design pin-ups, and studio presentations.
PROFESSIONAL DEVELOPMENT
We encourage architectural registration and industry involvement. We regularly host continuing education seminars and partner with internal subject matter experts and industry leaders to continually challenge our knowledge.
OTHER PERKS
We offer a snack table, bi-monthly office lunches, and celebrate events big and small throughout the year.
Meyers+Associates is continually looking to connect with talent and develop our team, including architects, interior designers and interns/co-ops. If you would like to work with us but don't see a position above that suits your interests and capabilities, please introduce yourself and submit a general application by uploading your resume.
"*" indicates required fields