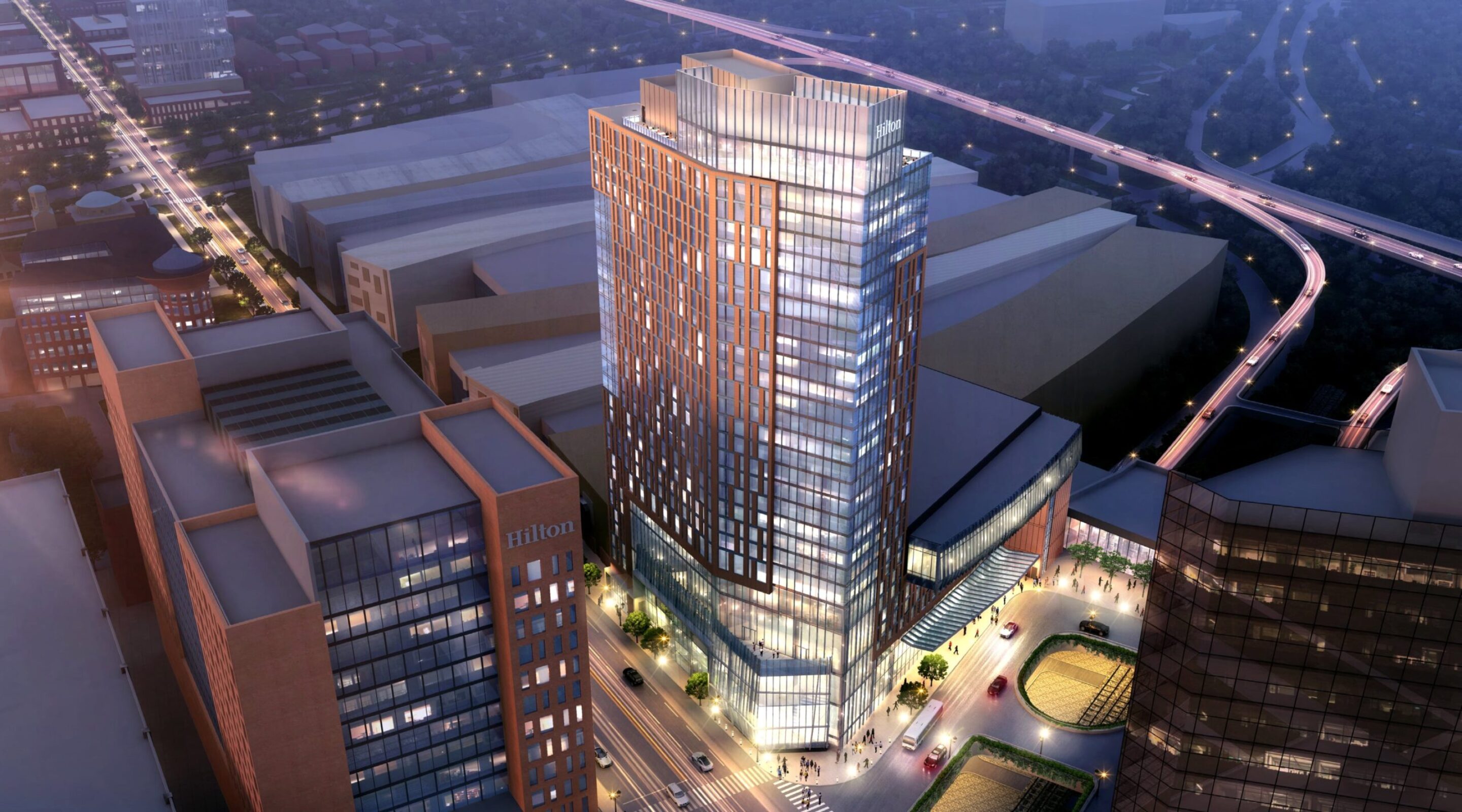 Hilton Columbus Convention Center
Ohio's largest hotel and a signature location.
A huge boom in hospitality and a citywide initiative to host national-level conventions inspired the expansion of the Hilton Columbus Convention Center Hotel.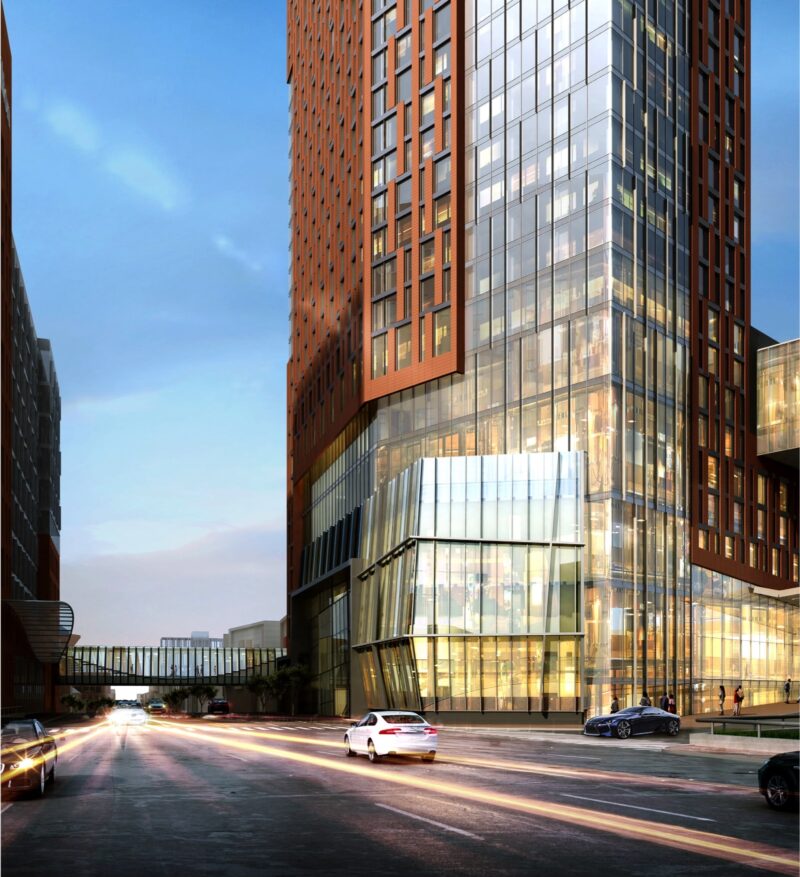 Meyers+Associates is the associate architect to Cooper Carry on the design and construction of the Hilton Columbus Downtown expansion. The 28-story tower is a contemporary counterpart to the existing Hilton and a companion to the Greater Columbus Convention Center through the unique High Street façade, precast concrete color, and window patterning.
Located across the street from the existing Hilton, the tower introduces an additional 463 rooms and 53,000 square feet of meeting space to support the growing demand for the Convention Center. Its urban location, limited building footprint, weight on a railroad bridge, and multiple points to join the buildings together all present nuanced constraints to the project.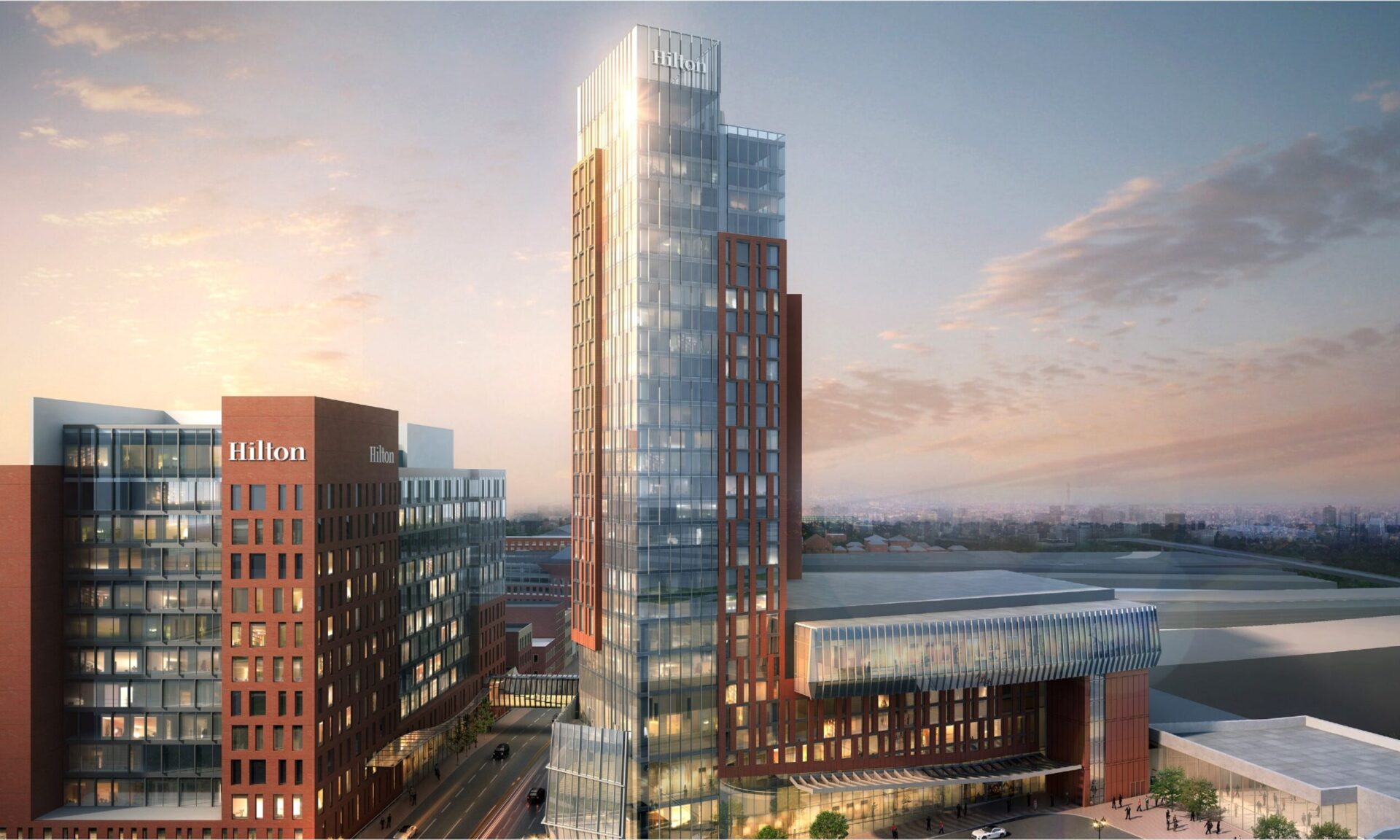 The building offers a vibrant and signature destination for visitors and residents of Central Ohio, including a two-story restaurant, a rooftop bar, and a lounge on the building's top floor.
This highly collaborative project has involved over 30 design consultants and multiple city regulatory processes, including reviews with the Downtown Commission.
City

Columbus, Ohio

Client

Hilton

Year Completed

2022

Size of Project

460,000 SF

Collaborators

Franklin County Convention Facilities Authority, Cooper Carry (Architectural Lead), Jeffrey Beers, Turner/Smoot Construction, Bray Whaler, WSP Engineering, EMH&T, EDGE Group

Environmental Credentials

Currently Pursuing LEED Gold Certification

Recognition

2022 Harrison W. Smith Award by the Columbus Downtown Commission