Founded by Ohio State football alums, the 2nd & 7 Foundation has been tackling illiteracy for over 20 years.
Student-athlete volunteers promote early literacy by participating in weekly classroom readings and giving students free books. Looking into the future, the nationwide non-profit wanted a larger, flexible space to support its growth.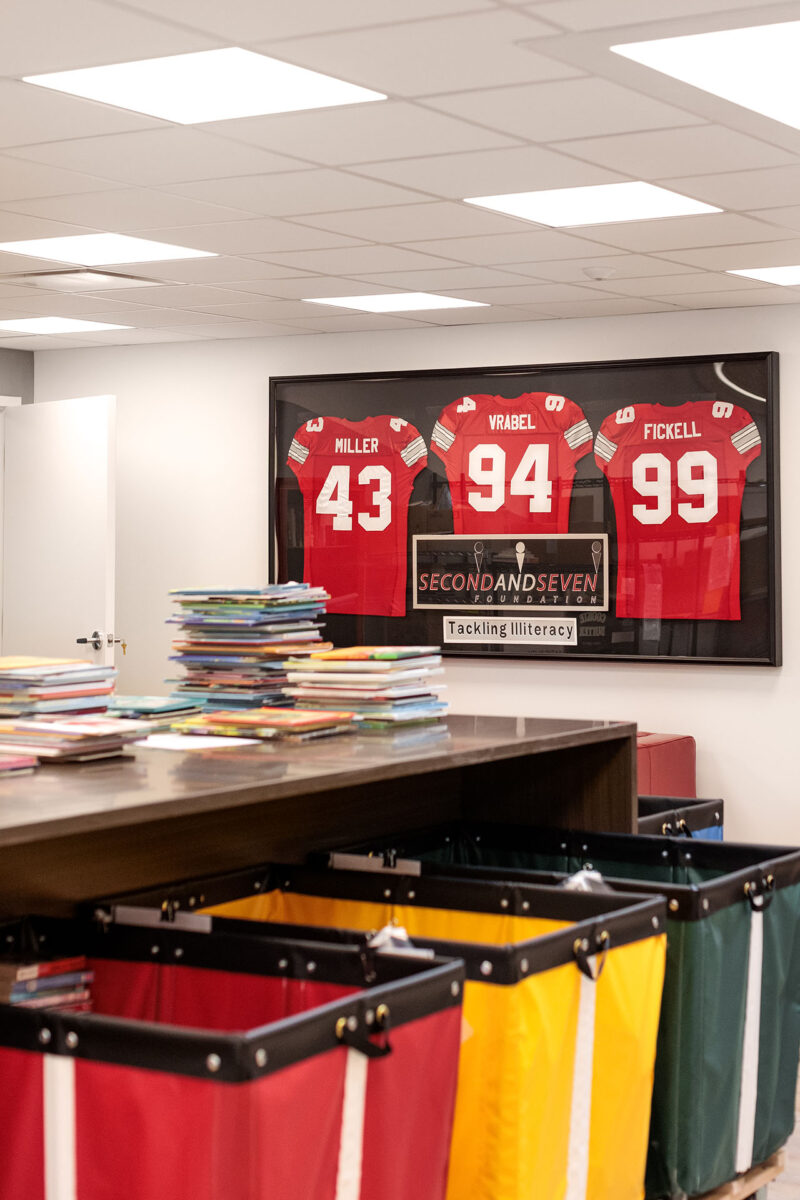 To support the organization's needs, the monolithic building was repainted with new graphic branding, and separate entrances were created for the foundation and its adjoining tenant to solidify their identity further and make the building more impactful and noticeable. A book dropoff was also added for greater accessibility and convenience to the community.
Inside, the space's highlight is the reading room, taking cues from 2nd & 7th's very own Hog Mollies books. It features an assortment of seating types, book displays, and memorabilia. Colors and finishes pull from the bold brand palette, and stadium-style seating, modular furniture, and sliding doors offer flexibility for reading and fundraising events of various sizes. The sliding doors open up to the open workspace with areas for book sorting, inventory, meetings, and deskspace.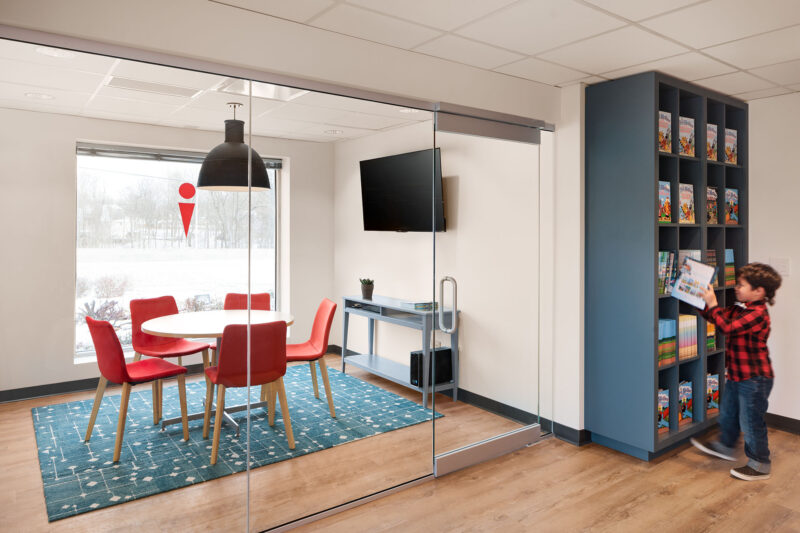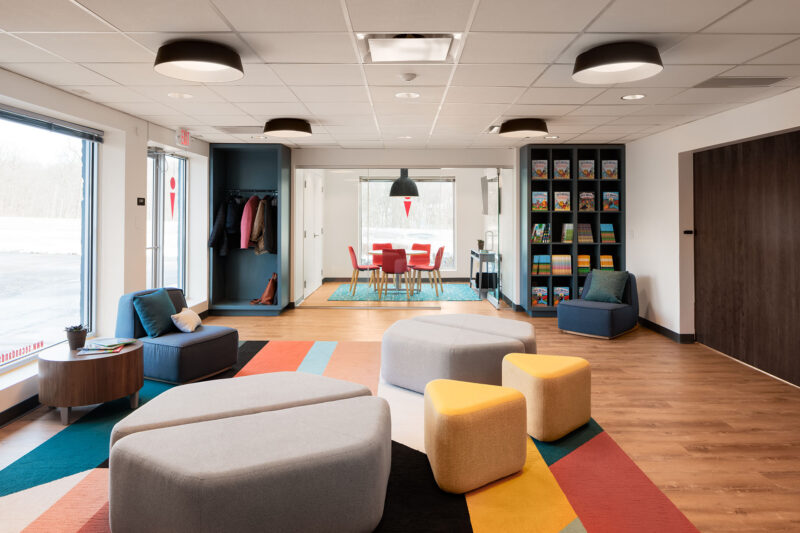 https://meyersarchitects.com/wp-content/uploads/2023/03/2nd_and_Seven-Reading_Room_02.jpg
https://meyersarchitects.com/wp-content/uploads/2023/03/2nd_and_Seven-Conference.jpg
https://meyersarchitects.com/wp-content/uploads/2023/03/2nd_and_Seven-Book_Sorting.jpg
https://meyersarchitects.com/wp-content/uploads/2023/06/2nd_and_Seven-Exterior-Entrance.jpg
https://meyersarchitects.com/wp-content/uploads/2023/06/2nd_and_Seven-Exterior.jpg
City

Columbus, Ohio

Year Completed

2023

Size of Project

4,960 SF

Cost

$273,000

Collaborators

Brackett Builders