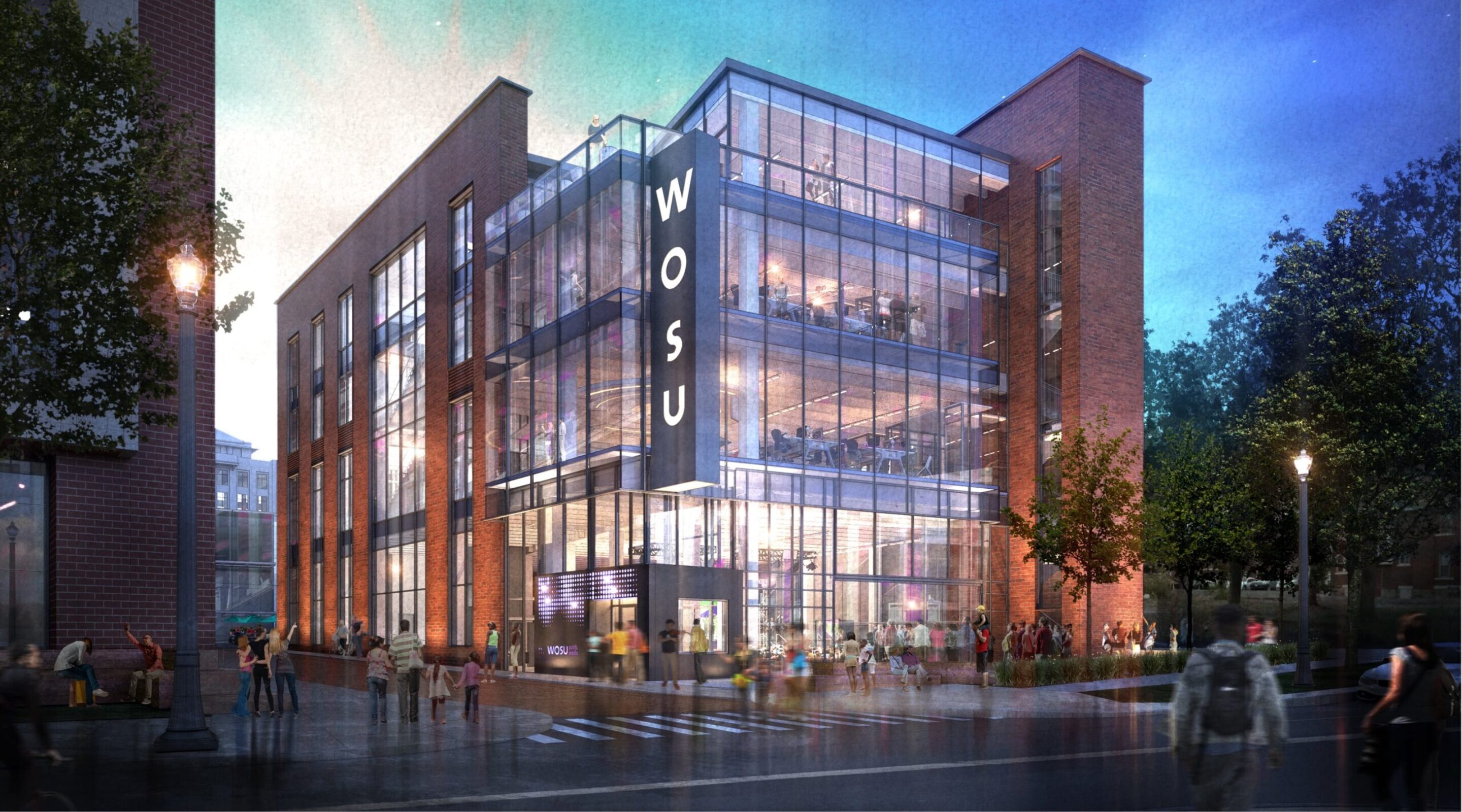 WOSU Public Media
The future of broadcast and online media is now.
Work
Architecture
Featured
After nearly 45 years in a repurposed campus airplane hangar and Fawcett Center, WOSU has a new headquarters that reflects its commitment to community engagement.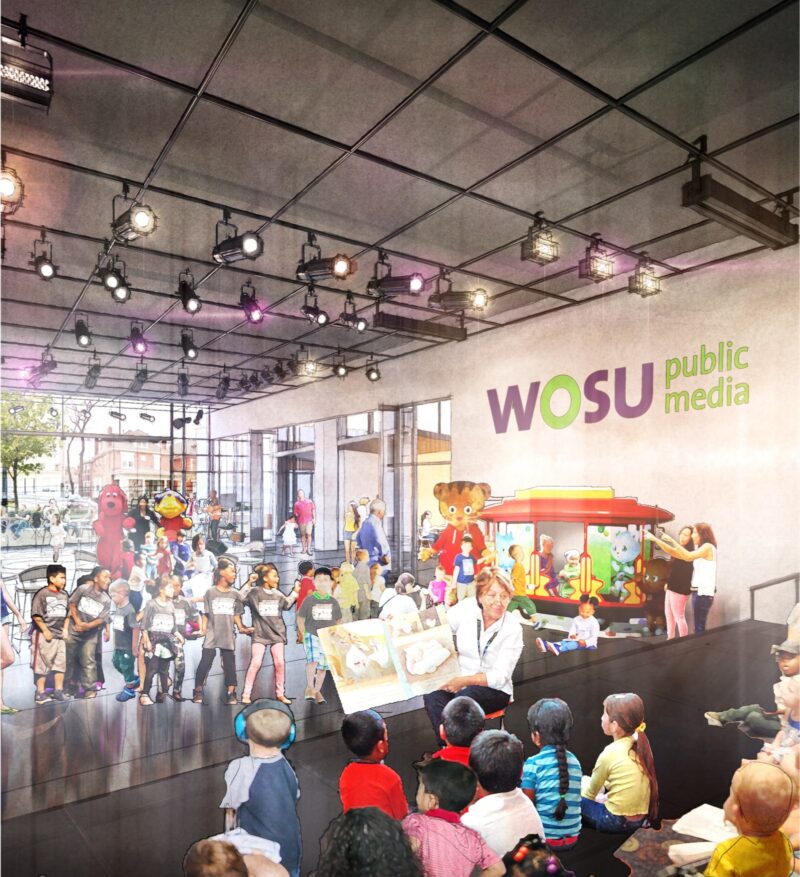 WOSU Public Media's new state-of-the-art headquarters is a leading example of the future of broadcast and online media operations. The space houses TV and radio studios, content production areas, a media learning lab, collaborative work places and support spaces.
Translating WOSU's story through the architecture of the building invites the public in, creating a sense of transparency and community engagement while connecting WOSU with its location as part of the 15th and High District neighborhood on the Ohio State University campus.
Throughout the design process, we continued to balance the programming needs with the desire to maintain the early conceptual visioning.
The highly technical nature of WOSU's work led us to collaborate with several team members and their specialties to help inform the end user's needs early on to determine what the building needed to be.
Meyers+Associates' visioning focused heavily on WOSU's commitment to and values of honesty and transparency, which influenced our internal planning and exterior material assignment. The new facility speaks to those values and addresses the future of public media content creation.
City

Columbus, Ohio

Client

WOSU Public Media

Year Completed

2021

Size of Project

53,000 SF

Cost

$29.7 million