AC Hotel Louisville combines high-quality consistency and construction efficiencies with architectural expression.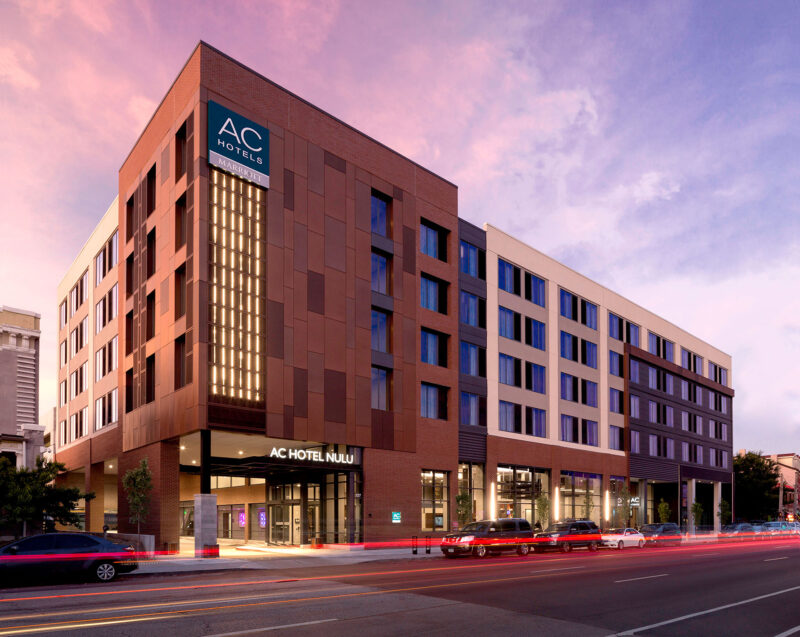 In a fast-growing and progressive district, the AC Hotel Louisville's design captures the community's heritage and innovation through modular construction. Fully embraced by the team and community, the construction method overcame traditional challenges to create a signature destination and exceeded sustainability goals.
Influenced by the Kentucky Bourbon Trail, the lower lobby floors were built conventionally with pre-fabrication used for the guestrooms above. The approach yielded a cost-efficient and quality-focused design that reduced its construction schedule by seven months and received a LEED certification.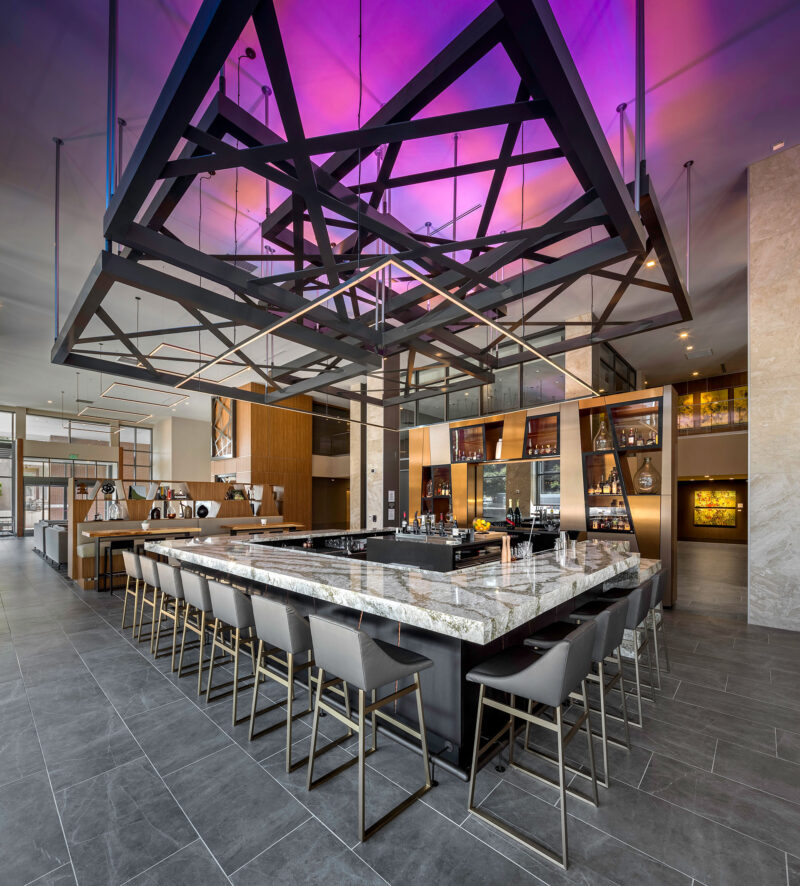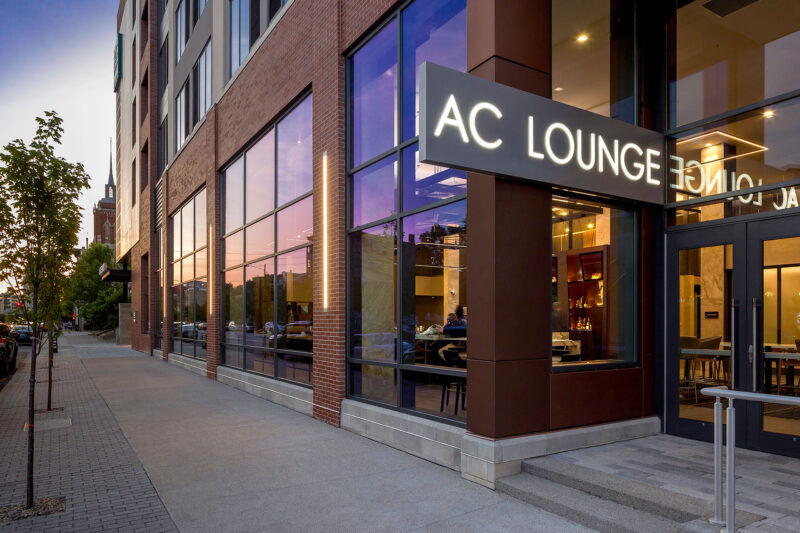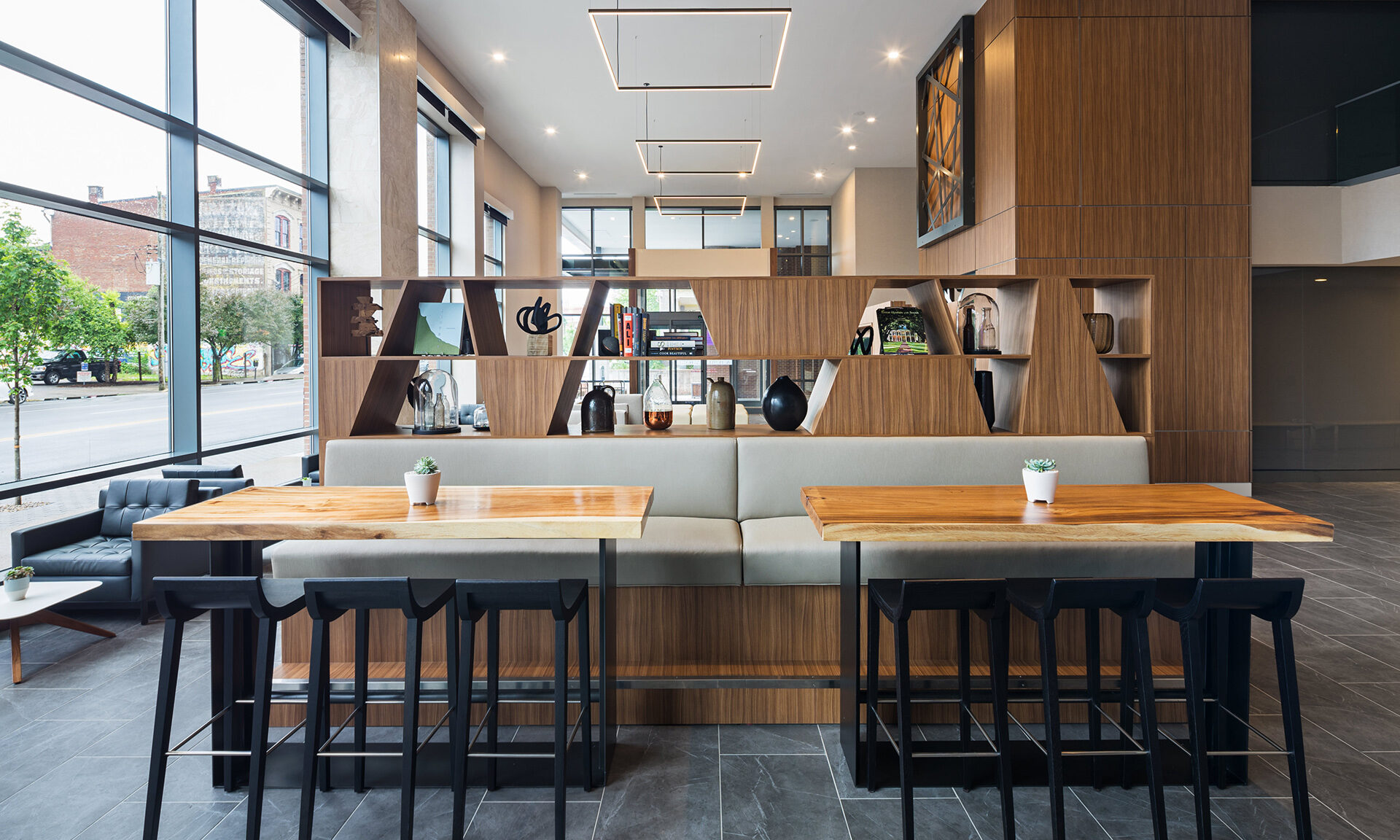 "The modular construction of the AC Hotel Louisville represents one of our greatest innovations for our brand. Prefabrication is a process that has reduced the construction timeline, curbs site waste and noise, and results in a higher-quality product produced with factory level precision."
–Eric Jacobs, Marriott International, Chief Development Officer, North America, Select and Extended Stay Brands
Working closely with Marriott International, the innovative design concept leveraged modular construction and sparked the attention of international brands. With the brand's recognition and clever construction approach, Meyers+Associates was recognized as The Marriott International Global Architect of the Year.
City

Louisville, Kentucky

Client

Concord Hospitality

Size of Project

93,000 SF, 156 Keys

Collaborators

Kersey & Kersey Architects, Prater Engineering, Jezerinac Geers, AMBIA Lighting Design, CARMAN, Myers

Environmental Credentials

LEED Certified

Recognition

Modular Building Institute Building of the Year 2017, Marriott Hotels International Building of the Year 2018, Urban Land Institute Award of Distinction 2017