Designed as a flagship destination for Jeffrey Park and the greater Italian Village community, Bada offers coffee by day and cocktails by night.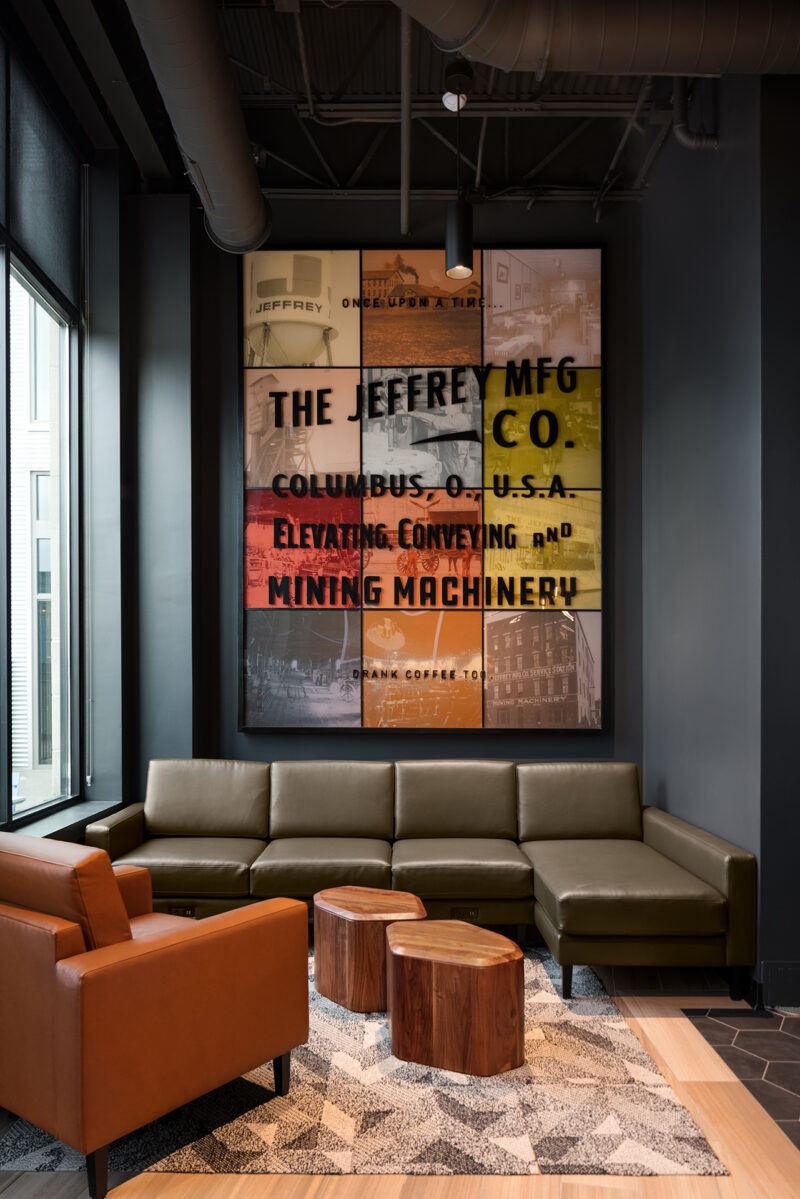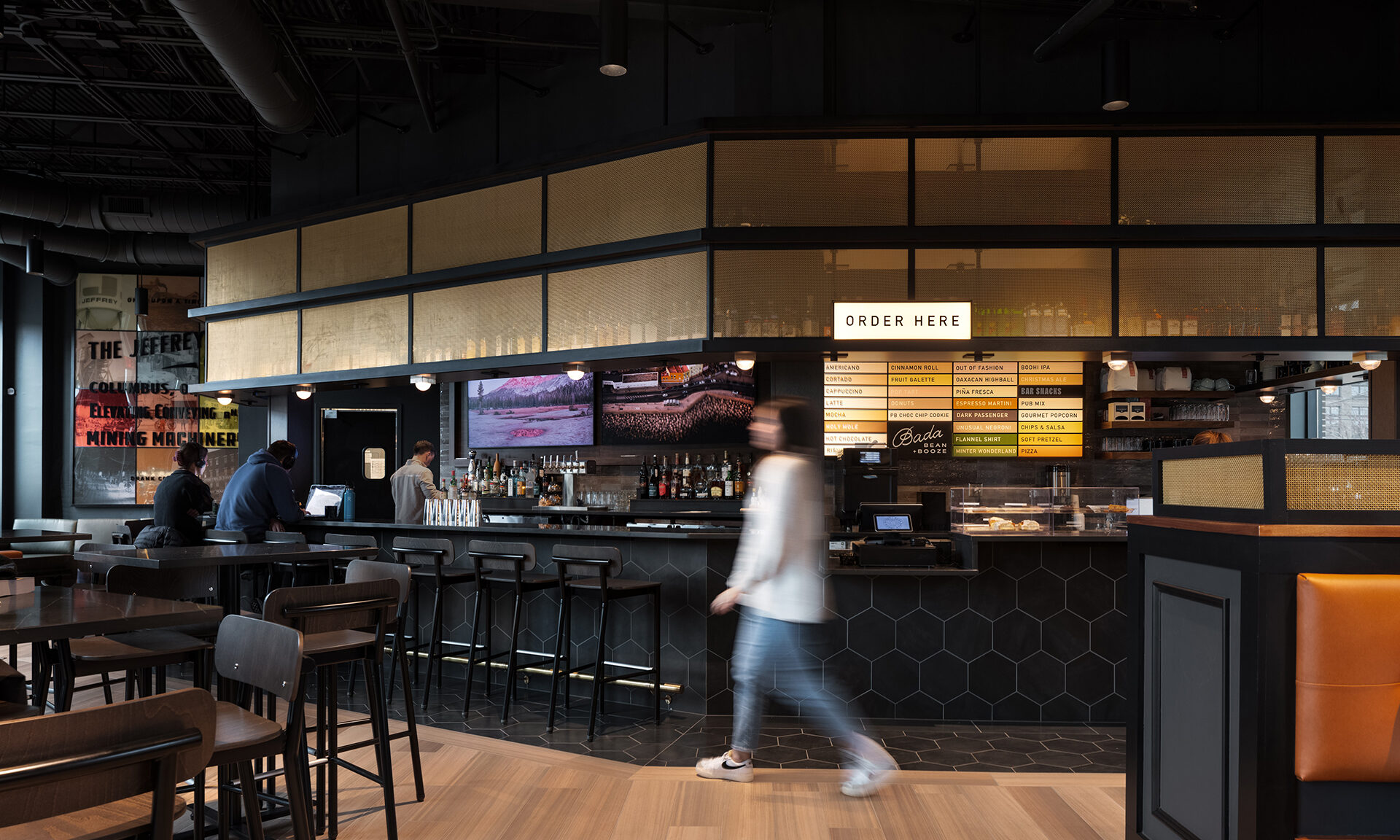 Designed as the first, the Italian Village location holistically looks at what Thrive's community offerings could be for existing and future tenants. The interior design team took the lead in creating this conceptual space that introduces a cafe that transitions into a cocktail bar in the evening and includes leasing offices at the rear of the space.
Industrial materials with neutral finishes dominate the asymmetrical space, providing a backdrop for brightly colored brand elements to pop. Prominently featured in the cafe is a uniquely shaped bar with a canopy to help improve customer foot traffic. The completely suspended two-tiered canopy above the bar maximizes bar storage and emits a subtle glow behind the brass mesh for ambiance. Acoustical light fixtures and ceiling materials were used to help absorb sound transfer between the community experience offices and bar/cafe.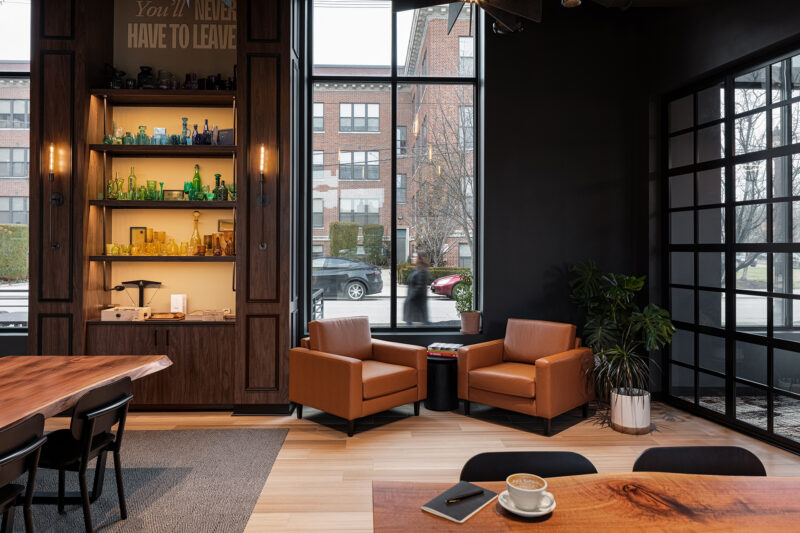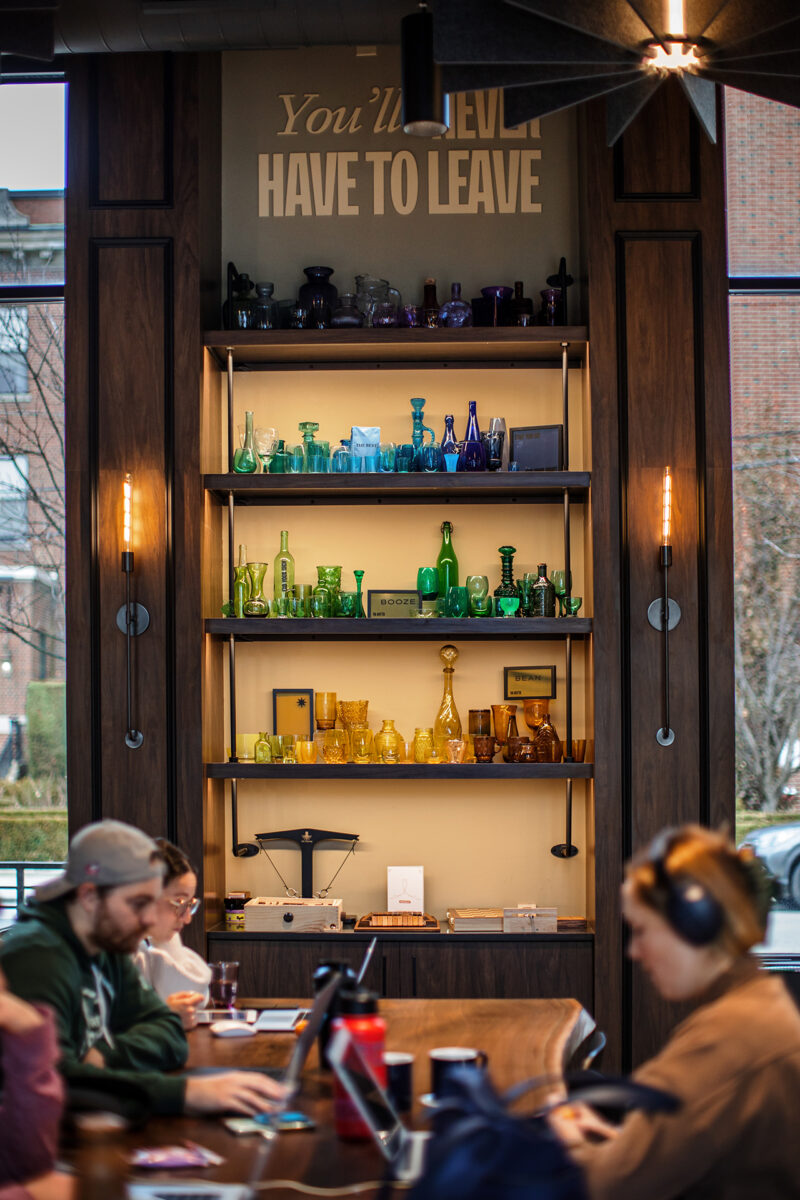 https://meyersarchitects.com/wp-content/uploads/2023/02/BadaBeanBadaBooze-ItalianVillage-Bar-02.jpg
https://meyersarchitects.com/wp-content/uploads/2023/01/BadaBeanBadaBooze-ItalianVillage-01.jpg
The diverse seating group arrangements are ideal for the community experience team to have informal conversations with current and future tenants at Jeffrey Park. The industrial storefront demarcates the leasing office from the bar/cafe environment, with workspaces for staff and tenants to know where to go when needed.
City

Columbus, Ohio

Year Completed

2022

Size of Project

3,893 SF

Collaborators

Thrive Companies, Flat Black Commercial Visuals