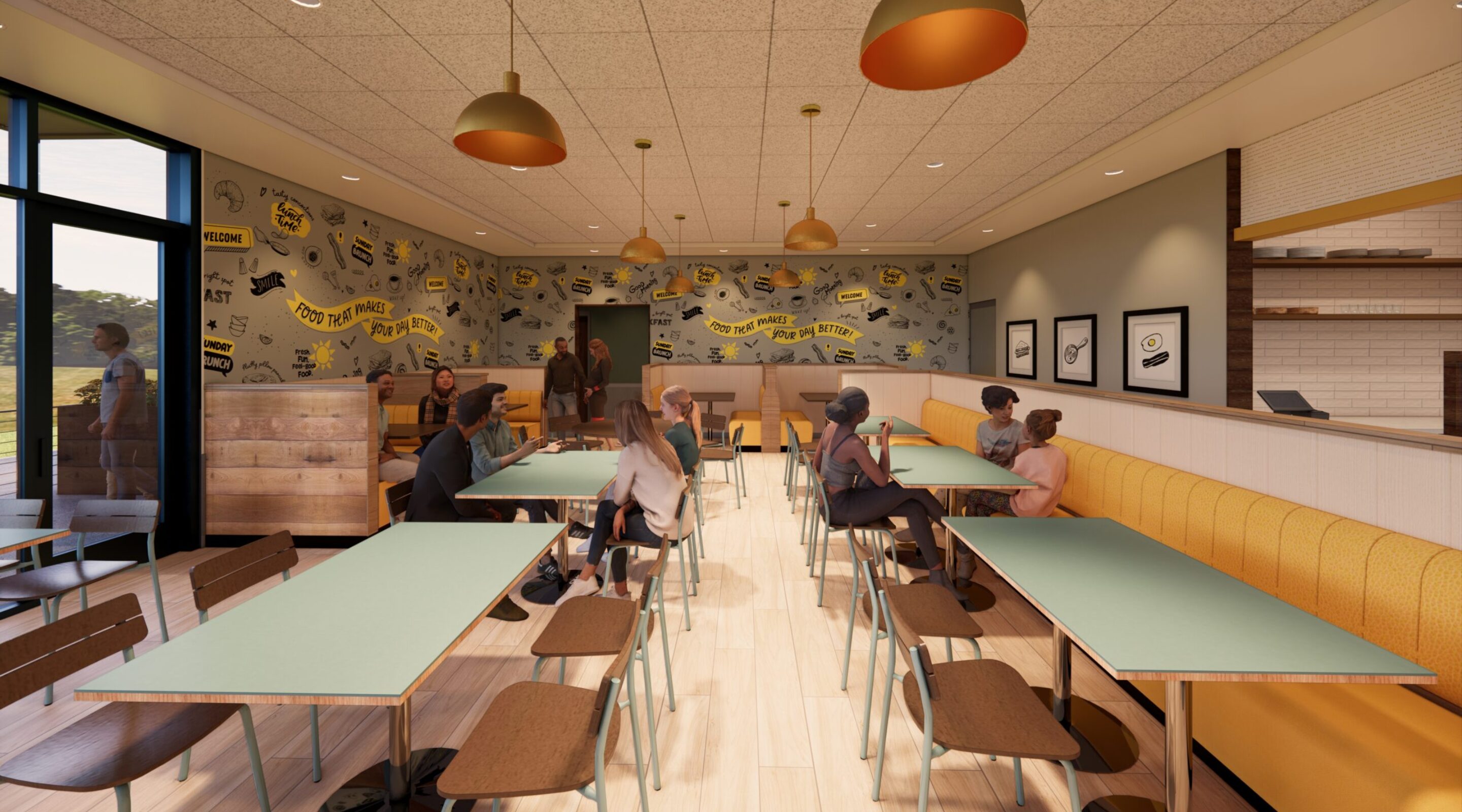 Sunny Street Cafe Prototype
A new impression of an established favorite.
Warm materials, classic details, and refreshed space planning create a relaxed setting for the evolving brand ready for expansion.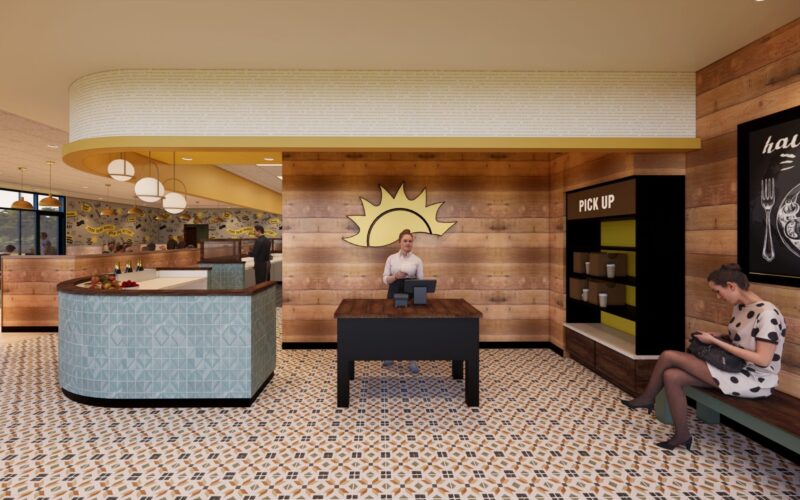 Sunny Street Cafe was looking to reposition itself by revisualizing the guest experience as it geared up for expansion and addressed issues discovered during the COVID-19 pandemic. Introduced to the company through a mutual contractor relationship, we quickly developed a prototypical design for the restaurant chain, prioritizing a fresh look and feel, programming efficiency, durable materials, cost-focused approach, and third-party delivery accessibility.
Critical starting points for the redesign addressed important adjacencies and segmenting between the dining and kitchen areas to help alleviate confusion and noise. Multiple seating types were introduced for flexibility, while a drink bar and outdoor space are intended to appeal to a broader customer base. A dedicated area for delivery orders was created at the entrance to avoid disruption of dine-in service.
An efficient layout and durable materials enhanced the timeless design to meet budgetary constraints.
The interiors further interpret an updated brand palette into the space to mix old and new elements and set the family-oriented small business apart yet stay true to self. Impactful materials and finishes were selected for easy maintenance and availability in three-tiered packages to standardize the brand across locations with clarity of cost implications.
Meyers+Associates design team rounded out the project with construction documentation to provide the Sunny Street team with a roadmap necessary to implement in current and future locations. Documentation included variables and cost levels for more control of the process with realistic details.
City

Various Locations

Client

Sunny Street Cafe

Year Completed

2021

Size of Project

3,600 SF