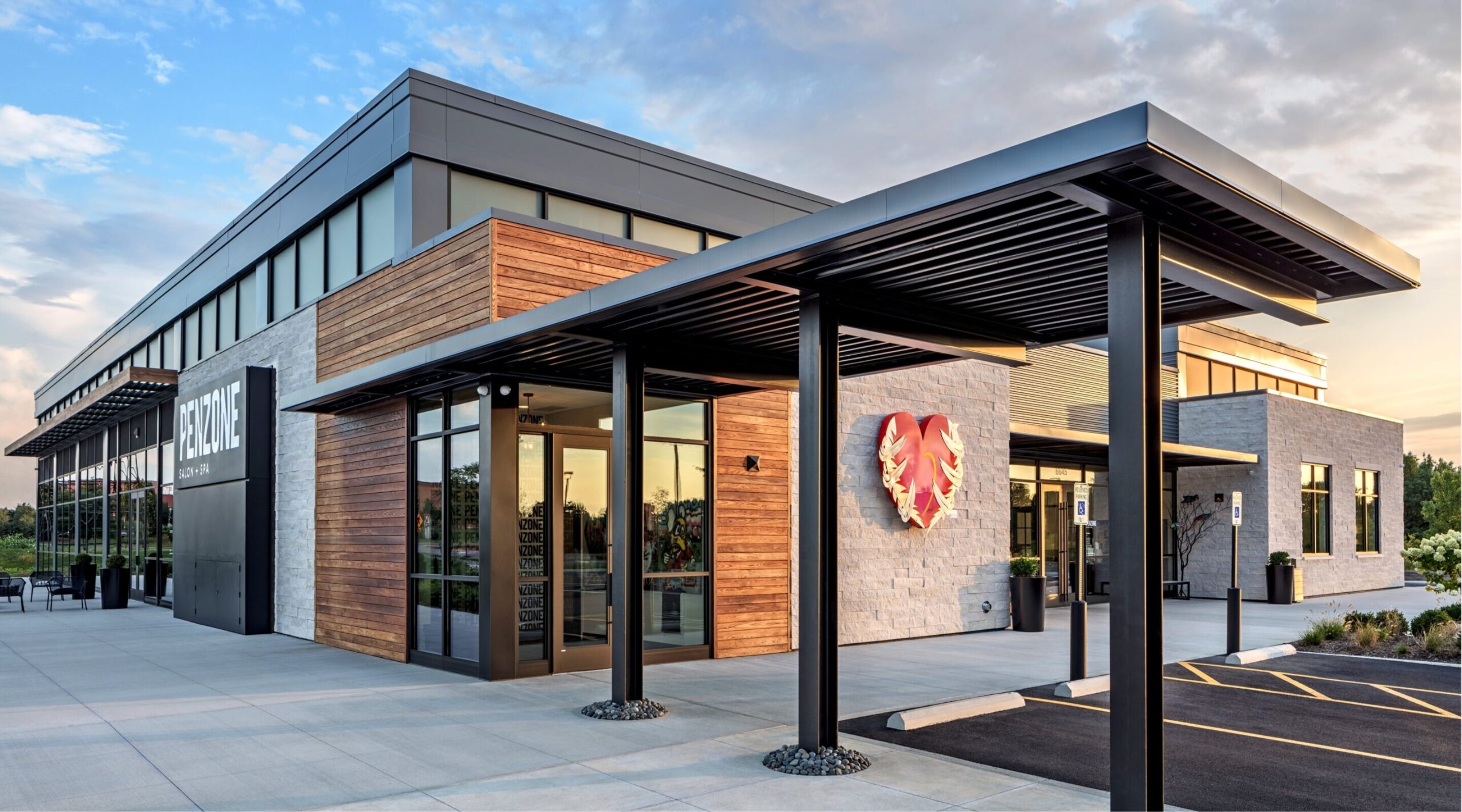 Penzone Salon + Spa Dublin
A revolution to match an evolution.
Bright spaces, sophisticated colors and material detail give the flagship Penzone Salon + Spa its upscale vibe, reimagining the salon experience for the modern-day.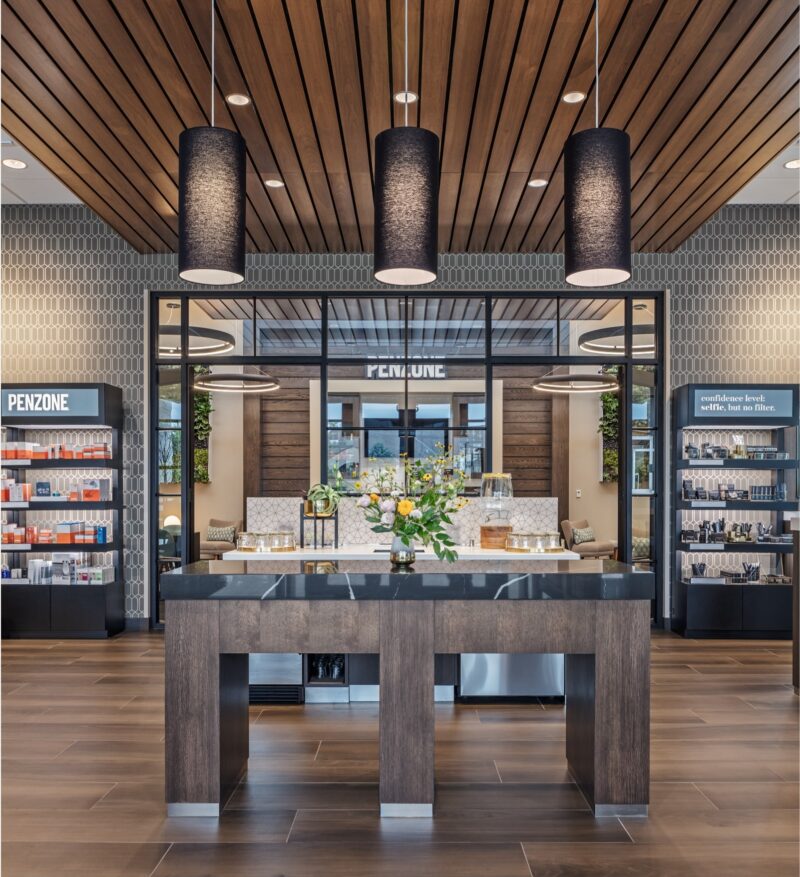 The award-winning Charles Penzone salon brand was undergoing an evolution. As it rolled out a fresh look and feel, Meyers+Associates worked alongside their team to develop a flagship salon that would embody that new vision. The concept takes a holistic approach to beauty, inviting guests to enjoy more than just a simple haircut.
Bright and open styling areas, modern salon technology, food and drink offerings and ample places to lounge encourage visitors to come, stay and relax. Spacious ceilings, plenty of greenery and the blend of sophisticated and earthy colors and materials give the salon its organic and upscale vibe.
The dialog between the interior and exterior reinforces Penzone's mantra of "beauty from the outside in."
Natural light floods the salon thanks to clerestory windows, while decorative LED fixtures and mirrors add specialized lighting to each station. Custom-designed millwork and service stations add function and storage throughout while elevating the aesthetic appeal of the individual spaces. Area rugs, acoustic ceiling tiles and rubber-style flooring help mitigate sound, and the entryway and retail journey offer a memorable experience for guests upon arrival.
City

Dublin, Ohio

Client

Penzone Salon + Spa

Year Completed

2018

Size of Project

12,900 SF

Cost

$4.5 million

Collaborators

POD Design, Ambia Lighting

Recognition

AHSA Salon of the Year, Salon Today's Project of the Year