October 13, 2023
Posted by Alison Iven
Meyers+Associates Earns Four IIDA Columbus City Center Awards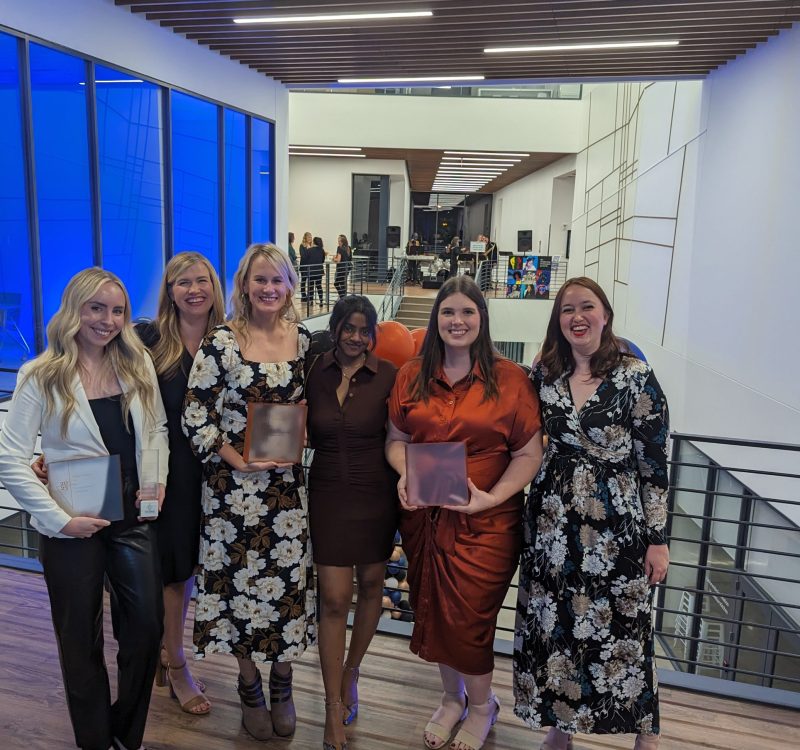 Meyers+Associates has secured four coveted IIDA Columbus City Center Awards, underscoring the team's excellence in delivering remarkable projects.
AC Hotel Dayton's bar and lounge combines a refined industrial aesthetic with modern design elements.
The AC Hotel Dayton was recognized with a Merit Award in the Play category, as well as the People's Choice Award. The jury noted the warmth and texture of the project's interiors, lending to the experience's sophistication and uniqueness.
The 2nd & 7 Foundation's renovation features a reading room to host events and support the organization's growth.
The 2nd & 7 Foundation's reading room and office space was presented with a Merit Award in the Engage category. The jury was wowed by the transformation of the existing building into a purposeful place to support the foundation's growth.
The Jeffrey Park Community Experience features a unique program of leasing offices and coffee shop that creates a welcoming environment for the community.
The Jeffrey Park Community Experience also clinched a Merit Award in the Live category, highlighting Meyers+Associates' ongoing dedication to innovative design solutions. "Its wonderful combination of leasing office and coffee shop really wooed us. It's something unique we haven't seen in a really long time," said Lead Juror Fabiola Catalan of the project. "It has a wonderful integration of programs with an elevated experience for the leasing staff, tenants, and surrounding community."
Learn more about the Jeffrey Park Community Experience
These awards are a testament to the firm's ability to transform unique visions into reality and a commitment to raising the bar in the design industry.
Back to all News
Let's work
together
If you have a vision, we're ready to help you see it through.
Join our
team
Calling all innovative and passionate people.