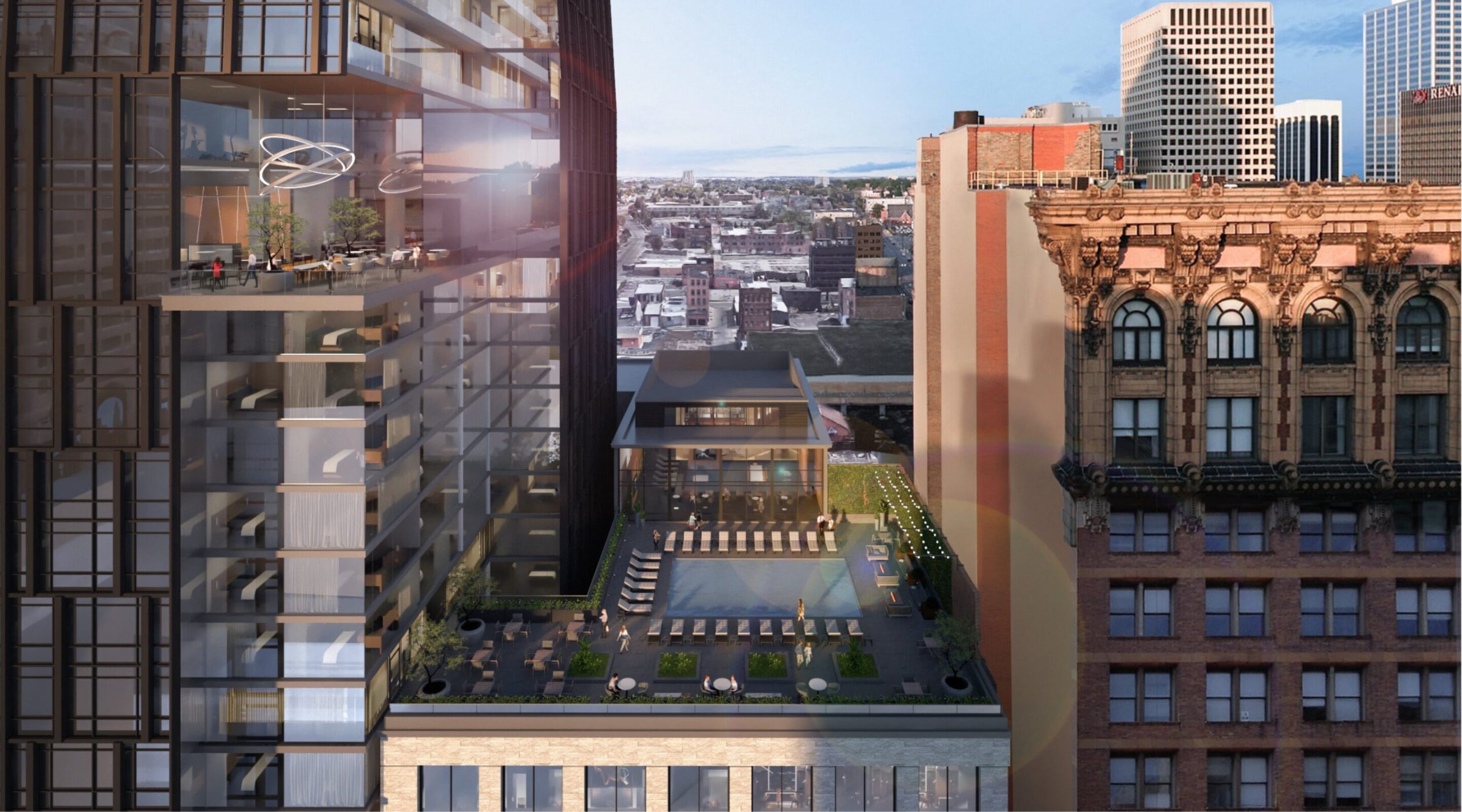 Harmony Tower
Urban development reaching new heights.
Dwell
Architecture
Concept
Featured
Once built, this skyline-defining tower will be the tallest new building in Columbus in five decades.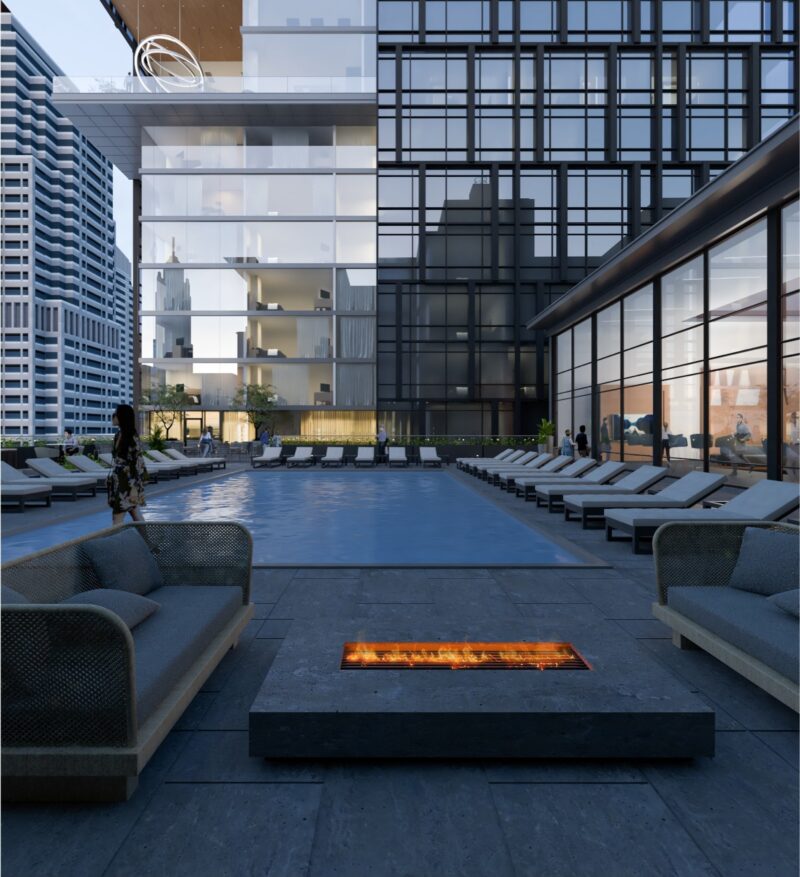 A skyline-defining project doesn't come along every day. Schiff Capital Group selected Meyers+Associates through a competition to design its high-profile Harmony Tower, a 30-story tower that, once built, will be the tallest new building in Columbus in five decades.
Harmony Tower aims to complement the long-admired Atlas building and offer a pedestrian-friendly design, all while impacting the city's skyline. It's also an extraordinary example of urban development and a promise of hope to the city as it navigates development challenges.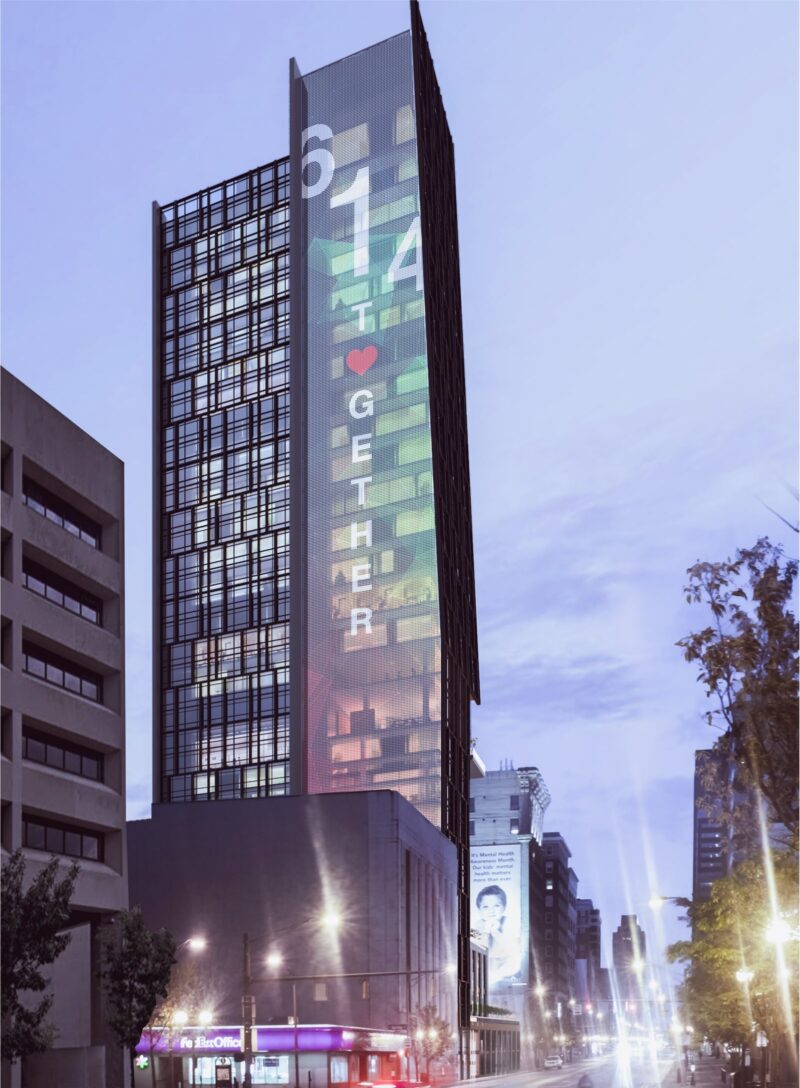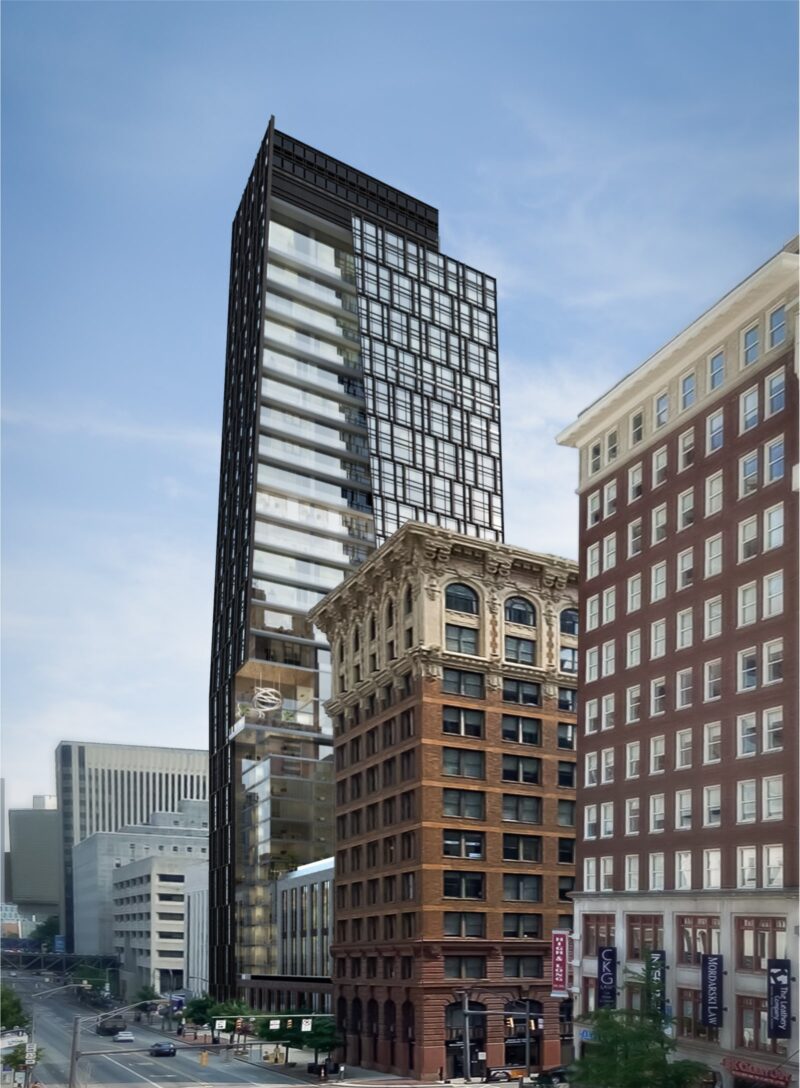 Harmony Tower's sleek and simple form will feature a subtle variation from the standard 90-degree box, with a slight angle to the façade. A hotel and condos will be evenly divided between the 30 floors, with shared amenity space in the middle.
A five-story base building with offices and retail will run alongside the tower, with a vibrant roof terrace, pool, and spa—connecting it to the historic Atlas building. An electronic mesh screen that spans 25 stories is planned for the exterior, evoking a Times Square feel.
City

Columbus, Ohio

Client

Schiff Capital Group

Size of Project

366,000 SF

Cost

$120 million

Recognition

Columbus Underground Top 10 Architectural Designs of 2020