November 11, 2021
Posted by Chris Meyers
Helping people who help people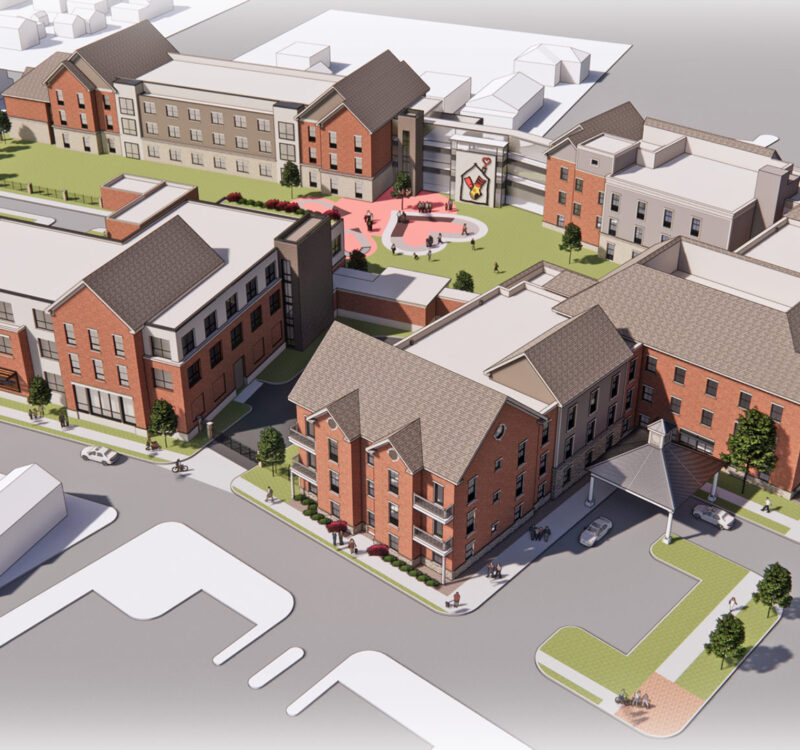 We actively seek projects in the Central Ohio area that build our community and bring people together. Our design work often serves a critical need for non-profits with unmet environmental and facility needs.
Continuing this legacy of community building is the renovation and expansion of the Ronald McDonald House Charities of Central Ohio (RMHC). The non-profit began working with Nationwide Children's Hospital in 1982, opening its doors to serve families who needed a place to stay while their children were treated at the hospital. It currently serves over 4,500 families each year who face life-changing medical challenges with the support of the area's major hospitals. As these health systems grow larger, there is an increased demand for their world-class care and the need for the supportive services of The Ronald McDonald House to grow.
To aid Ronald McDonald House, we have created an expansion of the existing facility with modifications to the current offerings to create a campus of buildings with 80 guestrooms, an enlarged commercial kitchen, dining, meeting, and event spaces. This expansion will serve an additional 2,000 families per year and add over 100,000 SF, almost doubling the size of the current campus to make it the largest Ronald McDonald House in the world.
We often help clients envision designs through physical models, typically through 3D printing or creating wood models by hand in-house. For Ronald McDonald House, a LEGO Master built the model to elevate the excitement for kids, and it's currently displayed at LEGOLAND in Easton to support fundraising efforts.
Projects like the Ronald McDonald House allow us to help those who help others. Our architects and interior designers excel at engaging with our community and creatively making spaces to help organizations have a lasting impact on others.
Back to all News
Let's work
together
If you have a vision, we're ready to help you see it through.
Join our
team
Calling all innovative and passionate people.